T E E T H I N G
Rocky // Cat & Jack Pleated Skirt (here), Afton Street Fur Pullover Sweater (here)
Geleen // SheIn Plaid Dress (here), Stuart Weitzman 50/50 Heeled OTK Boots
November 23, 2017.
Photos: Glendale, California.
So, Rocky started teething when she was around 5 months old...and is still going strong. She now has about 10 teeth with 2 more about to sprout. After her first 8 teeth popped out, we had a nice little break before her back teeth started coming in. Recently, it has been so painful for her, we had to give her a little bit of Children's Tylenol just so she can sleep and she also rediscovered her binky for relief.
I've tried so many different teething toys, but only a couple actually helped her and continue to help her. Here are her favorites: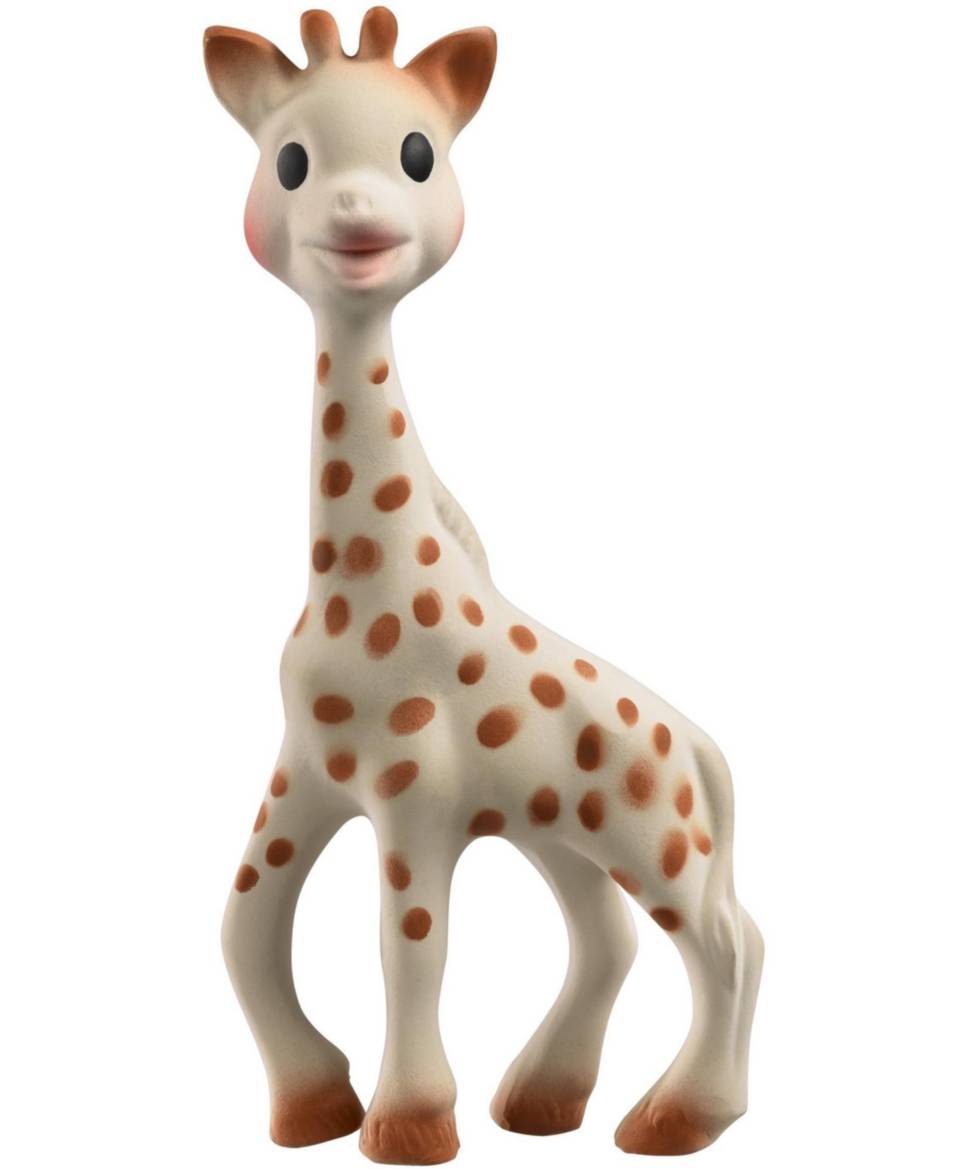 1. Sophie la Girafe (here)
This giraffe is pretty soft and is easy for Rocky to hold in various places. Also, because it's a softer silicone, it's easier for her to hold for longer periods of time.
2. Bright Starts Giraffe Teether (here)
What I like about this particular teether is that it comes in a cool little plastic carrying case, so it keeps dirt and dust off of the teether when it's in the diaper bag. What I also like is that it can be refrigerated to soothe achy gums. For Rocky it's the perfect size for her to hold and it has multiple textures to massage her gums. PLEASE NOTE: This teether is meant for babies without teeth. It's a "first stage" teether. Rocky no longer uses this toy, but it was helpful before her teeth sprouted.
3. Wooden Teether (here)
Rocky received this teether as a gift from a dear friend of mine. It's shaped like the state of New York and is customized with her name and with black, grey, and white discs to match my personal aesthetic. She really knows me too well. At first, I thought wooden teethers weren't safe or would hurt. I was scared she would bite off a piece of wood and swallow it or she would accidentally drop it on her face when she's laying down, but none of that happened and this turned to be a great teething option for her.
4. WubbaNub Binky (here)
When Rocky was much younger, she liked her binky to soothe her to sleep. By the time she was 6 months old, she had weaned herself off of it and moved onto her teethers. Recently, I noticed that she was really chewing on her bottle nipples for comfort and I re-introduced her binky to her to eliminate some of the air she's taking in with her bottle. Fingers crossed she'll wean herself off the binky again once the rest of her teeth come in!
5. Silicone Teething Necklace (here)
This teether was a great option while we were out. I wore it as a necklace all day to keep it from falling on the ground and it was easy to access for Rocky. When I would carry her, she can easily grab the necklace and go to town. She liked that the beads are silicone and that she could play with the beads. She also liked the chew on the flower since it had the different grooves to massage her gums. This necklace also comes with a carrying pouch and honestly reminds me of the Chanel pearl necklaces with the camellia flower.
Here are a couple of teethers that DID NOT work for Rocky, although, you would think they would. I think she didn't like the fact that these were wider toys and she couldn't get it in her mouth to soothe her gums towards the back.
1. Infantino Cooling Baby Teether
2. Nuby IcyBite Teething Keys
There were a few other teethers that I would have liked to try, but she seemed ok with these. I can't wait for all of her teeth to come in and for her to not be in so much pain!
xx, g